Firs
t in Health and Wellness Coaching!
Real Balance GWS provides the leading edge in wellness/health coach training, behavioral change tools, wellness coach program consultation, and resources for all wellness coaches and wellness coaching programs around the world. Our Wellness Mapping 360°™methodology provides a systematic framework for wellness and healthcare professionals to work with their clients and patients in making the positive lifestyle changes they need to make to increase health and well being.
 Announcement

- Real Balance GWS Has Been Approved as a Transition Program for the National Consortium for Credentialing Health & Wellness Coaches(NCCHWC)!
The National Consortium has embarked on a path toward national training & education standards, coach certification, and a collaborative coaching research strategy.   http://www.ncchwc.org/
 _________________________________________________________________________________________________
Free Lunch & Learn Webinar
Join Dr. Arloski and continue to learn!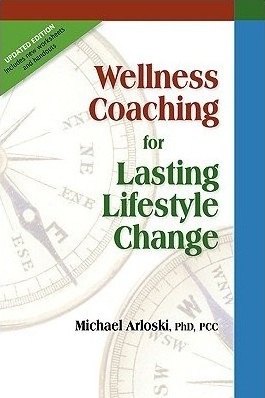 Offered to the first 25 people who register! 
 Topic "Transformative Wellness Coaching"  
 May 20, 2016 - (Friday)
12pm - 12:30pm ET
Past Webinar Recordings View Archive in Wellness Resources Here!
For Information or to Register 1-866-568-4702 orThis email address is being protected from spambots. You need JavaScript enabled to view it.

Postive Psycology & Wellness Coaching Mastery Class
Pre-requisite: "This class is open to those who have completed the Wellness  & Health Coach Certification training or
with approval"
October 11th- November 20th  (18 Hours)  Meets twice a week for 6 weeks Tuesdays & Thursdays, 12pm - 1:30pm EST

In this 18 hour class you will explore the connection between wellness coaching and positive psychology. In this cutting edge class learn the researched techniques that support positive living, gain valuable tools, and deepen your wellness coaching skillset.
What is positive psychology?      
Positive psychology is the empirical study of optimal human functioning and wellbeing. Rather than focusing on pathology, disease, and mental illness, positive psychologists scientifically examine what is going right in life, and are particularly interested in discovering the causes and correlates behind flourishing people, organizations and communities.
Why is positive psychology important for wellness coaches?
 As the wellness coaching industry evolves we are seeing a rising interest in higher standards of professionalism, and ethical practice. Organizations, and individual clients, want to know that coaches are using empirically supported tools, techniques, and are engaging in best practices. Fortunately, the science of positive psychology seems to be a natural fit to answer this call. By validating much of what wellness practitioners and coaches have been talking about for decades, as well as by asking new questions and developing cutting-edge interventions, positive psychologists are building a research-backed foundation on which wellness coaching can likely stand for the foreseeable future.
Course content:
In this 6 week master class you will receive an introduction to the science of positive psychology, will explore the intersection between positive psychology and wellness coaching, and will learn practical tools and best practices from the new science of wellbeing that will support you in becoming a more effective coach.
Additionally we will continually explore how everything we are learning can be integrated into the 360 Wellness Mapping Process developed by Dr. Michael Arloski, Ph. D. This will give you a structured, yet flexible, road map for using these cutting-edge tools and techniques with your clients that you can't get anywhere else!
Wellness & Health Coach Certification
Training Live On-Location

Wellness Mapping 360°™ Wellness Coaching Methodology
July 20th - July 23rd of 2016 – Colorado
Learn a wellness coaching process, based on behavioral change psychology, human motivation, health promotion, and professional coaching competencies. Gain the skills to help your clients or patients make lasting lifestyle change.
Wellness Mapping 360°™ Methodology (32 hours over 4 days) $1,395.00 with early registration ($1,495 after)
This training has been approved for 32 continuing education contact hours for ACSM, CHES, Nurses, PA's, PT's and approved for 37 ICF coach specific training hours.