The Real Balance Global Wellness Services Inc.
"I envision a company that delivers wellness and health coach training and support products worldwide. It is founded on and continues to act upon values that support individual, cultural, and ecological wellness. Lifestyle improvement through a change in behavior, attitude, and belief with the mantra being "Positive Lasting Lifestyle Change". I see our company affecting the health of the world in a vital and positive way." Dr. Michael Arloski
Vision: Empowered People - Well Communities - A Healthier world through Wellness Coaching for Lasting Lifestyle Change.
Mission: Educating, Certifying and supporting quality wellness coaching and wellness coaches worldwide. Having a positive affect on the healthcare worldwide by growing a quality health coaching profession.
Value Statement
RBGWS acknowledges:
The value of mutually beneficial alliances
That healthy people are more effective workers, family and community members
That healthy people equal a healthy planet
That integrity is the product of the alignment of mind, body, and spirit
Our Partners
Medfit Network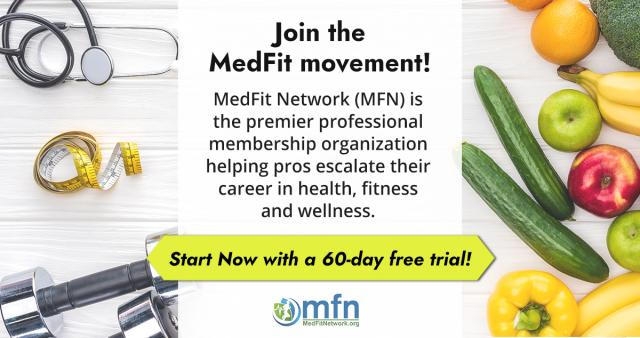 Join the MedFit movement and escalate your career!
If you're just beginning to explore medical fitness as part of your career, or you're a seasoned professional in the space, a MedFit Network (MFN) professional membership will be beneficial to you.
The MFN is paving entirely new ground for fitness, health and wellness professionals, and we want you to be a part of it. MFN is the premier membership organization for these professionals, helping them elevate their career, recognition, and profitability.
Get started with a free trial now: Click Here!

Organizational Wellness & Learning Systems (OWLS)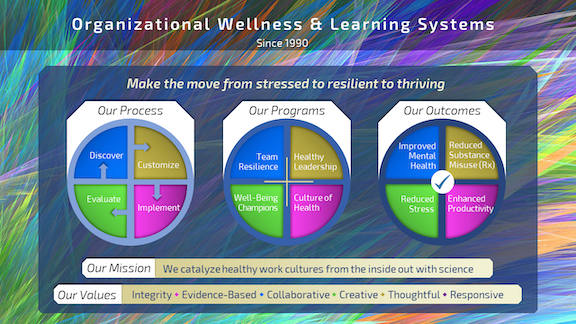 Since 1990, Organizational Wellness & Learning Systems (OWLS) has been a science-based consulting and training service in the area of Integral Organizational Wellness™. The workplace—large or small—plays an important role in the well-being of working adults as well as their families.
Our Mission
We catalyze healthy work cultures from the inside out with science.
From Stress to Resilience to Thriving
Workplaces function at different levels of well-being. We help you identify current, and move to next, and future levels.
Wisdom Works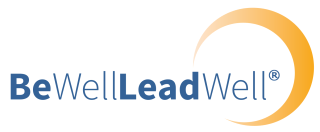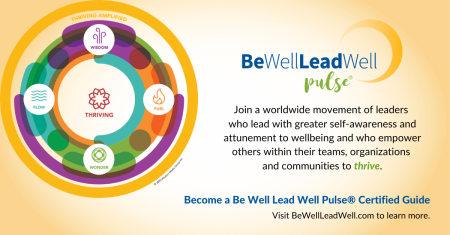 A wellbeing revolution is altering how we live, connect, and work. Wisdom Works helps leaders and coaches join this worldwide movement by providing the training and tools they need to lead with greater self-awareness and empower others in their organizations and communities to thrive. Since 1999, Wisdom Works has integrated the science and practices of thriving into leadership and team development around the world, culminating in the pioneering assessment and framework, Be Well Lead Well Pulse®.
Contact us