Corporate Training
We will train your staff to be effective lifestyle change advocates!
Real Balance Global Wellness Services llc provides training and consultation to Hospitals & Medical Facilities, EAP programs, Disease Management Companies, Corporate Wellness Programs, Fitness Centers, and all companies looking for ways to keep health care costs down.
Impact the health of your clients or employees where change is really possible. Gain the skills needed to motivate people to make positive lifestyle changes and accomplish goals they never thought possible. RBGWS training gives your staff the mindset, the model and the interpersonal skills to be truly effective at helping people succeed at lasting lifestyle change. Real Balance GWS will work with you to create an Individualized Training Plan that meets your business goals, your employee or client health needs. We can develop a training format that meets your schedule, and your budget.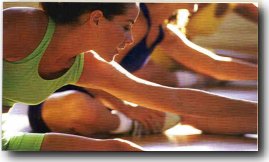 Teach your wellness team effective coaching skills to use in their current wellness efforts.
Provide your staff a solid and effective structure or model to use with your clients - Wellness Mapping 360º© Model
Give ongoing support as your companies wellness program evolves and in the application of the Wellness Mapping 360º© model
Not all your staff need the same level of Wellness Coach training. We can individualize a training & consulting package to meet your companies needs. Though live training is generally the most effective training method we understand that this is not always possible. Through a combination of Self Guided Elearning with the support of Web Tools and Webinar or Teleconference Sessions we can arrange a training to meet different schedules and time zones.
Benefits of Wellness Coach & Lifestyle Change Skills Training?
Wellness Professionals find measurable lifestyle improvements in their clients.
Managers see a reduction in absenteeism and an increase in presenteeism and productivity.
Individuals who participate are happier, healthier and more productive in their lives.
Health care providers & disease management companies find medical compliance for lifestyle issues.
Administrators and CEO's find a reduction in the cost of health care.
T

rainings Offered for Health & Wellness Organizations
Engage Dr. Michael Arloski, author of "Wellness Coaching for Lasting Lifestyle Change" to train your staff in the skills needed to promote Lasting Lifestyle Change. Dr. Arloski will adapt his knowledge to your organizational needs and budget. Trainings available at your site, on-destination, webinar or teleconference formats.
Benefits from Wellness Conversations for Health & wellness Professionals (4 hours)
Increase clear commmunication between staff
Reduce conflict and misunderstandings between staff and prevent mistakes
Increase positive communication between medical staff and family members
Assure that patients and family members understand medical directives
Empower & support clients to make the lifestyle changes needed for increased health
Organizational Training Options
Wellness Conversations (4 hours)
Use the Coach - Approach in your current wellness work and find benefit for staff and clients. Through the power of coaching comvrsationsyou will find less internal conflict, less mistakes because of misunderstandings, greater follow through with medical directives by clients, and more support for lifestyle changes from family members.
Wellness Coaching Competencies (8 hours)
Health and Wellness professionals learn the powerful interpersonal skills of coaching and how to use the skills to promote and support lifestyle change. The emphasis is on the use of wellness coaching In time limited -brief interventions. Individuals successfully completing this training will receive a certificate of completion.
Wellness Mapping 360
°™

"Wellness & Health Coach" Certification (32 hrs)

Learn wellness concepts and professional coaching competencies that will give you the skills needed to individualize your wellness program or current work. You will learn a systematic coaching process, based on behavioral change psychology, human motivation, health promotion, and professional coaching competencies. Learn how to motivate others toward health and wellness with support and accountability. This training gives organizations who work dlrectfy with clients who need to make behavioral changes a framework for success. Learn to apply the WM360 model of wellness coaching to working with people with health challenges from prevention through adaptation, recovery and reclaiming what they have lost.
Training Formats Available
Live - Onsite: Bring Dr. MichacI Arloski to your site for the most interactive & efficient way to train a group of people. You benefit from Dr. Michael Arloski's many years in the wellness field and the training can be customized to your organizations goals and challenges
Webinars: Enjoy the benefits of live and interactive" training without the coordinating challenges and travel expenses. The Webinar option offers your company quality training that is focuscd on your program needs scheduled at times that work for your business. Once arranged, participants can join online from many locations without the added telephone expense or the need lora video camera on their computer Each Webinar is then recorded for your future use. We take care of all the arrangements and make it easy for you and your staff to take full advantage of the training opportunity.
Teleconference Training: When you have a group of people who would benefit from Wellness Coach Training and find it challenging to get them together fora live -onsite training consider your own Telephonic Training. Your stall' can join the class from any location at a convenient weekly time through a telephone bridge line.
Public Webinar or Teleconference Trainings: Real Balance GWS hosts Telephonic and Webinar classes on an ongoing basis. When one or two people from an organization are interested in becoming certified in the Wellness Mapping 360°™ "Wellness Coach" model this is the easiest and most economical path to follow.
Wellness Training & Consulting Packages can be created or adapted to meet your organizations specific program needs.
Other Offerings: Wellness, Stress and the Health Professional A four hour experiential training that gives individuals working in the health world specific ways to reduce stress and increase their own wellness. Contact us for more Information - 1-866-568-4702 or email This email address is being protected from spambots. You need JavaScript enabled to view it.
"I think we are on the verge of a major paradigm shift in promoting health and wellness driven by coaching. Coaching provides a positive connection--a supportive relationship--between the coach and the person who wants to make a change. That connection empowers the person being coached to recognize and draw on his or her own innate ability and resources to make lasting changes for better health and well-being."
-Anne Helmke (Member Services Team Leader - National Wellness Institute)