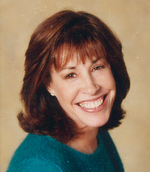 Meet Annalise, MA, MBA, CPCC, CWHC, PCC, NBC-HWC
Coaching Certification and Professional Background
Annalise Evenson is a Certified Co-Active Coach (CPCC) through the Coaches Training Institute (CTI), a certified Wellness Coach and Licensed Wellness Mapping 360 Trainer with Real Balance; and a Professional Certified Coach (PCC) with the International Coach Federation (ICF). She is also a certified Wellness Inventory (WI) facilitator and a National Board certified health coach.
We are very please that Annalise has been teaching with Real Balance since 2009 and is an invaluable member of our team.
SUMMARY
Experienced Professional Certified Coach, Mentor Coach and Coach Trainer. Expertise in working with individuals and groups. Behavioral Change Expertise including the application of positive psychology, lifestyle change theory and drivers of human social behavior. Extensive experience in team building, coach training and the definition, design and implementation of new and innovative programs.
Professional Coach Credentials
PCC (Professional Certified Coach) through the International Coach Federation (ICF)
NBC-HWC (Nationally Board-Certified Health & Wellness Coach) through the National Board for Health & Wellness Coaching (NBHWC)
ICF & NBHWC Approved Mentor Coach
Licensed trainer and faculty member of Real Balance Wellness Coach Training Institute, LLC
Certified Co-Active Professional Coach (CPCC) through CTI™ (Coaches Training Institute)
Certified Wellness Inventory Facilitator through HealthWorld Online
Enhanced Narrative Coach™
Certified Group Facilitator, HealthWorld Online