Annalise Evenson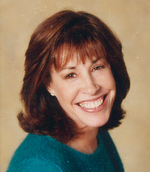 Meet Annalise, MA, MBA, CPCC, CWHC, PCC
Coaching Certification and Professional Background
Annalise Evenson is a Certified Co-Active Coach (CPCC) through the Coaches Training Institute (CTI), a certified Wellness Coach and Licensed Wellness Mapping 360°™Trainer through The Wellness Coach Training Institute; and a Professional Certified Coach (PCC) with the International Coach Federation (ICF). She is also a certified Wellness Inventory (WI) facilitator.
She brings a rich background to her coaching including 10 years of experience as a staff psychologist in Community Mental Health where she worked as a therapist and consultant to Neighborhood Health Care organizations and hospitals, and guest lecturer at Boston College, Emerson College and Harvard School of Public Health. She has over 20 years of experience in the corporate public and educational sectors working with such companies as Merrill Lynch, Security Pacific and Citigroup as part of a team to create and develop new businesses; as Deputy Director of New Technology for the Office of Management Design in the Human Resource Administration, City of NY and currently as a change process consultant to the Yonkers Public School system in Westchester, NY.
Her experiences as a therapist and in the corporate world in combination with her own wellness journey led her to begin her coaching career in 2000 as a Life Coach. As she began to work increasingly with individuals with health challenges and caretakers with 'wellness challenges' she also began to explore the meaning and nature of wellness through a more expanded 'body/mind/spirit' lens. In 2008 she shifted her focus to Wellness & Health Coaching and working with Real Balance. Her practice today includes individual and group coaching. She has partnered with organizations such as "You Can Thrive!" In NYC to introduce and provide wellness/health coaching services to individuals with serious health challenges. Annalise brings vast knowledge and heart to her position with Real Balance - Wellness Coach Training Institute.