A Guide to Using our Website
How to Register
You must be registered as a student or trainer to gain access to the restricted content available on the website. Once we receive your registration, we will need to review it and approve it before you can gain access to your account. You will receive notification by email on approval.
If you feel your registration was not received -or- you can login, but do not have access to the restricted content, please contact us so we can assist you further.
Your Account Profile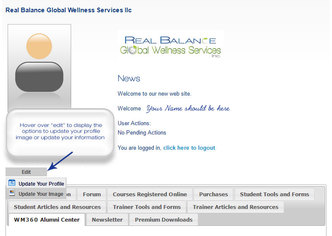 You can view information specific to your account and get access to restricted content within your account profile.
To edit your information, Hover over "edit" to display the options to update your profile image or update your information.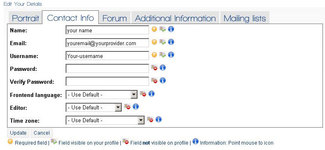 Click on the Contact Info tab to make changes to your name, email, and or password. Click on the Additional Information tab to make address and phone # changes. Click update to save your changes