Frequently Asked Questions
Here are the answers to a list of questions frequently asked that are not already answered in the wellness coach training area of the website.
What sets your program apart from others?
The Real Balance Wellness & Health Coach Certification training program was developed by Dr. Michael Arloski, a behavioral health psychologist, leader in the field of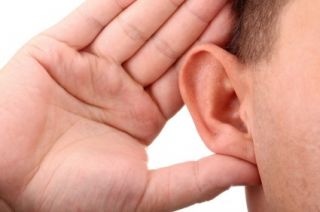 wellness coaching and author of the book "Wellness Coaching for Lasting Lifestyle Change". The training is based on scientific principles that support optimal wellness combined into the Wellness Mapping 360 Method of wellness coaching. You will learn an evidence-based, balanced and clear approach to wellness coaching that is holistic in nature and yet very practical in implantation. Through the Real Balance training, you will learn how to help others become motivated to live a lifestyle that leads to health and well-being.
In addition to all of the core information and skills you will learn, you will also learn a complete method or program you can use with others. You receive forms, wellness assessment tools and Wellness Planning tools to use with your clients. The Wellness Mapping 360 Toolkit makes it easy to implement the Wellness Mapping 360 Methodology.
Ongoing support– You will receive ongoing support and education from instructors and a fully trained staff, before, during and after your training.
Structured training, yet flexible– Whether the class is an interactive webinar or live on location the classes are kept intentionally small to maintian the best learning environment. Instructors provide feedback and support throughout the training and you get to know the teacher as well as your class mates. Everything is interactive and when in webinar format recorded for future viewing and available 24/7.
Background Needed to Be Wellness Coach?
We have students with varying backgrounds, education, degrees, work and life experience who are able to successfully complete the training. If you would like to talk to someone about your qualifications and if the Real Balance GWS program is a good fit for you, please contact us at 866-568-4702.
Time Expectation?
The time you spend on the course content depends on the course (s) you enroll in and will range from 1 – 4 additional hours per week. The only class that meets twice a week is the core Wellness & Health Coach Certification course, all others meet once a week. You can easily complete the coursework even with a full-time job or busy schedule. You have 6 months to complete the foundation Wellness & health Coach Certification class requirements and the Professional Wellness & Health Coach Certification - NBHWC takes 6-9months to complete and the Professional ICF path takes 10-12 months to complete.
What is Covered?
As part of your Health Coach training, you will learn health coaching skills, the foundational research and philosophy that health coaching is founded on and how to work with people with health challenges. You will learn in depth health coaching skills and how to work with clients from preventing on set of an illness all the way through to assisting them in adapting as quickly as possible to a health challenge. You will often be part of the medical team, helping your client understand and process what the medical practitioner wants from them. How to implement the Lifestyle Prescription they have been given. As would be expected the more classes taken the deeper the training goes.
Coach Center

With enrollment in the Wellness & Health Coach course, you will have access to the Coach Center which contains many educational and marketing resources and tools to help you implement your Health Coaching services. Throughout the year we offer monthly educational webinars and many learning opportunities. In addition, we have a fully trained staff available via phone or email to assist you with all of your coaching needs.
Joining a Webinar

Our Wellness & Health Coach Certification training program is offered via ZOOM webinar platform and is compatible with most browsers; however the preferred browsers are Firefox, Google Chrome and Safari. You will need a high-speed internet connection to join the online classroom with your desktop, laptop or tablet (i.e. iPad). A trial run through will be offered prior to the start of your webinar class and you will have the opportunity to try out and gain comfort with your equipment.
What is the Professional Wellness & Health Coach Certification path?
The Professional Wellness & Health Coach Certification takes your coaching to the next level! The Professional Certification path helps you to build upon the knowledge and skills you learned in the core Wellness & Health Coach Certification course(s). This course covers our Masterful Wellness & Health Coaching: Advanced Skills and Craft, Group Wellness Coaching and Mentor Coaching, focusing on the positive psychology of coaching while developing your skills to work with clients on a deeper level. Completion of the 10-12 month path prepares you to apply to sit for the International Coach Federation ACC credential.