Study Group for the National Exam - December 2021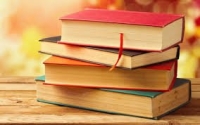 Pre-requisite: "This group is open to all who are interested in preparing for the National (NBHWC.org) exam" Priority is given to people wanting to take the exam during the transition phase.

NBHWC Certification Exam Preparation

Study Group
December 13, 2021 - April 25, 2022, 3pm – 5pm Eastern (Mondays)

December 13 & 20

January 10 & 24

February 7 & 28

March 14 & 28

April 11 & 25
This is a 20 hour /10 session study group delivered via interactive webinar in preparation for the February 2021 National Board for Health and Wellness Coaching (NBHWC) certification exam.
In it we review the four domains covered in the NBHWC Health & Wellness Coach Certifying Examination Content Outline which include:
Coaching Structure

Coaching Process

Health and Wellness

Ethics/Legal
Our review of Coaching Structure and Process includes important theories related to wellness coaching (Self–Determination Theory, Positive Psychology, Social Cognitive Theory, the Trans-theoretical model/Readiness for Change and Motivational Interviewing). We review the chronic diseases, health behaviors and risk factors addressed in the Content Outline along with key biometrics you need to know. Finally, we review the NBHWC Code of Ethics and Scope of Practice along with key HIPAA concerns.
The study group is designed to be very interactive. We will explore the various topics through general discussion and small breakout sessions. The Study Group is not a drop-in group. Participants must be willing to prepare in advance and participate fully. The composition and scheduling (meeting twice each month for 4 months) of the sessions are designed to give you time to do the pre-work (intended to help you to adequately prepare for the exam) along with a structure for pacing your studies.
"Looking back I realize that the review group was essential in providing the best resources for studying, keeping on track with a schedule, and making an environment for learning. It is a huge value and I do recommend it to other coaches studying for the exam. So this is a BIG THANK YOU to for leading us through the material and sharing your passion for health and wellness coaching." S.Reedy
"I am very excited and it feels amazing to have this accomplishment. I am extremely grateful for your dedication to helping me prepare for this exam and your efforts to help us all through the study group class. I can honestly say that I couldn't have done it without your support and the study group. Again I am beyond grateful for all that you both have done." K.LeCaptain
Cancellation Policy:Cancellation prior to 10 days before to the start of the training will result in a full refund of your registration fee. After the 10-day window your tuition can be applied to registration in another class (needs to be applied within 2 years)
Disclaimer: The Study Group is intended to provide a structure and resources for review of the exam content outline. It is not intended to be a comprehensive instructional class or to replace the NBHWC study resources or recommended reading. Participation in the study group does not guarantee that you will pass the NBHWC exam
This email address is being protected from spambots. You need JavaScript enabled to view it. or 866-568-4702 for questions
| | |
| --- | --- |
| Class Date | 12-13-21 |
| Class End Date | 04-25-22 |
| Cut off date | 12-13-21 |
| Individual Price | 375.00 |
| Location | Webinar |