Study Group for the National Exam - January 2023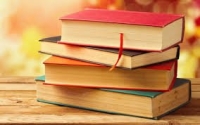 Priority is given to graduates of the Real Balance Program andpeople who wanting to take the exam during the 2022.

NBHWC Certification Exam Preparation

Study Group
January 9, 2023 - February 27, 2023 (8 Mondays) 3pm - 5pm Eastern time

This is a 16 hour /8 session study group delivered via interactive webinar in preparation for the October 2022 National Board for Health and Wellness Coaching (NBHWC) certification exam.
In it we review the four domains covered in the NBHWC Health & Wellness Coach Certifying Examination Content Outline which include:
Coaching Structure
Coaching Process
Health and Wellness
Ethics/Legal

Materials and Resources
You will receive:
• A link to the NBHWC Health & Wellness Coach Certifying Examination Content Outline (also found on the NBHWC website: NBHWC.org and https://www.nbme.org/pdf/hwc/HWCCE_content_outline.pdf) and the two Real balance Study Guides
• A Dropbox link to the 2022 NBHWC Exam Prep Materials including:
* A Checklist for completing the exam registration and application
* PowerPoint PDFs
* The Healthy Living Guide
* The Complementary Theories Guide
* The NBHWC Exam Content Outline
* Practice Questions. These are intended to give you a sense of familiarity with the structure and format of the NBME (National Board of Medical Examiners) exam questions, and opportunity to practice how best to approach reading and answering the questions. They will also give you an opportunity to identify areas where you feel you need greater study. The answers along with the rationale for the best answer from the options provided will be discussed thoroughly at each session.
* Biometrics Chart (the biometrics you need to know for the exam)
* A Reading & Preparation Chart (outlining the reading in the NBHWC Health & Wellness Coach Certifying Examination Content Outline, and either the Real Balance Complementary Theories Guide or the Real Balance Healthy Living Guide for each session.)
* Links to the Zoom session recordings
* Other relevant handouts (i.e., HIPAA, ethics, chronic disease, as well as resources available to you from additional sources such as Facebook)



Recommended Reading


The NBHWC Health & Wellness Coach Certifying Examination Content Outline includes a reading list of 10 books. Some students have purchased all the of them. Based on our experience taking the exam and the feedback we have received from Study Group participants who have taken the exam, we recommend the following 4 books as must have books to prepare you:
• Arloski, M. (2014). Wellness Coaching for Lasting Lifestyle Change. Second Edition. Duluth, MN: Whole Person Associates, Inc.
• Prochaska, J.O., & Prochaska, J.M. (2016). Changing to Thrive: using the stages of change to overcome the top threats to your health and happiness. Center City, MN: Hazelden Publishing.
• Miller, W. R., & Rollnick, S. (2013), Third Edition. Motivational Interviewing: helping people change. New York: Guilford Press.
• Moore, M., Jackson, E., & Tschannen-Moran, B. (2015). Coaching Psychology Manual. Philadelphia: Wolters Kluwer.
It is critical to be very familiar with Prochaska's Trans-theoretical model and the concepts of readiness for change as explored in his most recent book, Changing to Thrive as well as the concepts and practical applications of working with ambivalence explored in Miller and Rollnick's third edition of Motivational Interviewing. Feedback that we have received from prior study group participants recommends the Coaching Psychology Manual for a comprehensive overview of core coaching skills as well as relevant complementary theories. Wellness Coaching for Lasting Lifestyle Change provides a comprehensive overview of core coaching skills including the application of the Trans-theoretical model.
The NBHWC Content Outline – Section 3
Everyone who takes the exam is expected to do the equivalent of 15 hours of reading related to Section 3 the NBHWC Health & Wellness Coach Certifying Examination Content Outline covering what the NBHWC has established as the minimum and core knowledge regarding chronic disease and healthy living basics.
What We Will Explore in Each Session
Session 1 is designed to introduce you to the NBHWC materials, the Real Balance materials, additional outside resources and a structure for beginning and working through your study plan. Session 2 - 5 will explore the 13 sub- topics identified in Section 3: Health and Wellness of the NBHWC Content Outline including overall wellness concepts, specific chronic diseases and health behaviors and risk factors. In session 6 we will discuss Section 4: Ethics/Legal of the NBHWC Content Outline. Sessions 7 - 10 will cover practical coaching skills defined in the NBHWC Content Outline Section 1: Coaching Structure and Section 2: Coaching Process; and key points of specified complementary theories (including Self–Determination Theory, Social Cognitive Theory, Positive Psychology, the Trans-theoretical model/Readiness for Change and Motivational Interviewing) as they apply to the NBHWC content outline. In the last session we give you a Biometrics Quiz to test your knowledge and preparedness, review additional test questions related to coaching structure, coaching process, ethics, and some which include biometrics necessary to decide upon a correct answer. We address any questions you have and discuss strategies and tips for taking the exam.

Disclaimer: The Study Group is intended to provide a structure and resource for review of the exam content outline. It is not intended to be a comprehensive instructional class. It is not intended to replace the NBHWC study resources or recommended reading, nor does it guarantee that you will pass the NBHWC exam.
| | |
| --- | --- |
| Class Date | 01-23-23 |
| Class End Date | 02-27-23 |
| Cut off date | 01-23-23 |
| Individual Price | 375.00 |
| Location | Webinar |