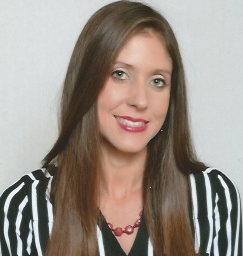 Faculty Member

We are pleased to have Eirasmin as part of our Team. Erasmin brings to our company years of experience in Multicultural Marketing Communications and an in depth understanding of strategic planning processes. She creates competitive, innovative and culturally relevant programs. She has more than ten years of experience building brand equity through strategic planning, marketing, media and advertising positions in the U.S. and in Latin America for Fortune 500 brands.
Eirasmin has worked in the Health & Wellness industry since 2010. She is an Associate Certified Coach by the ICF, a CPHWC by Real Balance Global Wellness Services Inc. and a CWWPM by the National Wellness Institute, among other health & wellness certifications. She worked for the American Heart Association and for Memorial Hermann Hospital. She is also a Member Board of Directors at the National Wellness Institute, she serves in the NWI Multicultural Committee and she is a Real Balance faculty member.
Eirasmin is also the Founder and Director of the Wellness for Growth Foundation. She founded the organization in 2012 to empower underprivileged and underserved families through wellness education and skills for economic growth. Real Balance GWS is pleased have Eirasmin as a licensed Wellness Mapping 360 Wellness & Health Coach trainer.