Body-Centered Coaching - October 2021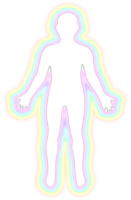 Introduction to Body-Centered Coaching
Pre-requisite: This class is open to those who have completed the Wellness & Health Coach Certification training with Real Balance or another NBHWC certified program, or are National Board (NBC-HWC) or ICF Certified or with prior approval
October 12, 2021 - December 21, 2022 (20 Hours) 10 Tuesdays, 3pm - 5pm EST. Please contact This email address is being protected from spambots. You need JavaScript enabled to view it. with questions or to register.
This CE course is approved by NBHWC for 22 continuing education units
Course Purpose
This class is designed to introduce coaches to the foundational principles and application of body-centered coaching. You will experience, through live demonstrations, 10 specific body-centered coaching strategies. We will also look at several complementary aspects of neuroscience that underlie the soundness and efficacy of body-centered coaching. This is an opportunity to deepen your coaching presence while expanding your toolkit.
This is not a coaching methodology. The application of these strategies does not constitute end-to-end session structure. They are designed to be easily incorporated into a coaching session. We invite our clients to engage in an integrated (mind, emotion, and body) inquiry that facilitates a shift and creates an opening for an empowered path forward.
Training Outcomes
The fundamentals of body–centered coaching

The context in health and wellness coaching for each of the 10 Body–Centered Coaching strategies

The application of each strategy through observation (in-class coaching demonstrations) and hands-on practice

How to incorporate each strategy into the larger coaching conversation and session structure

Relevant aspects of the science behind body-centered coaching

When body-centered coaching is contraindicated
Materials and Resources
Body Mind Spirit Coaching - An Integrated Body-Centered Approach - The Complete Manual, 2012. This manual must be purchased separately at a discounted price of $50.00 for this class. Once registered you be sent a link to purchase it.
A Brief Description of the 10 Strategies
The Nine Body Centered Coaching Method™ Strategies
Module One - Beyond Limits: Provides 2 coaching processes (Moving Beyond Disempowering Beliefs and Moving Beyond Fusions) to address discrepancy between what the client believes is or is not possible and what is genuinely wanted (vision and outcomes). The opportunity to experience an embodied sense of the power of the disallowing belief followed by an embodied experience of what is genuinely wanted helps the client to discern between the unwanted and wanted life experience and to make conscious choices.
The 3rd process (Moving Beyond Fear & Anxiety) can be very helpful in mitigating the impact of a stress response that is getting in the way of the client's ability to move forward. The intent is to empower the client with an easy-to-use strategy/structure that they can utilize when fear and anxiety take over and to reframe that experience.
Module Two - Decision Making: Provides 3 coaching processes (Experimenting with Possibilities, Acting As If and Stepping Over The Line) that establish a safe space in which to explore alternatives when a decision is needed for the client to move forward, and at the same time they feel quite stuck. The 3 processes allow the client to experience a felt sense of each option they are The experience facilitates awareness of whether there is something else that needs to be explored or addressed before the decision can be made (i.e., a disempowering belief), helps the client to rule out incongruent options and to arrive at a clear and congruent path forward.
Module Three – Embodied Resources: Provides 3 coaching processes (Remembering the Resource, Embodying Metaphor, and Embracing the Signal) that facilitate an embodied awareness of the client's inner strengths, wisdom, and past experience to transform the current perspective into one of empowerment.
One Bonus Strategy founded in a popular interactive Gestalt process to address an overwhelming fear.
CEUs:This class is eligible for CEUs with Real Balance Global Wellness Services, Inc, The National Board for Health & Wellness Coaching, ACSM, and category 1 CHES.
Cancellation Policy: Cancellation prior to 10 days before to the start of the training will result in a full refund of your registration fee. After the 10 day window your tuition can be applied to registration in another class (needs to be applied within 2 years)
| | |
| --- | --- |
| Class Date | 10-12-21 |
| Class End Date | 12-21-21 |
| Cut off date | 10-12-21 |
| Individual Price | 850.00 |
| Location | Webinar |