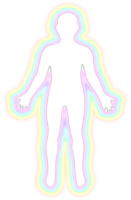 Introduction to Body-Centered Coaching
This class is designed to introduce you to the core concepts and foundational principles of body centered coaching along with some of the neuroscience that underlies the value of embodied coaching. You will be introduced to nine specific body-centered coaching strategies and have an opportunity to practice strategies in and out of class. We will explore the specific application for these strategies and how they can be most impactful in Health and Wellness coaching. We will also look at contraindications for using a body – centered or a mindfulness approach in coaching. This class is intended to deepen your coaching skills related to mindfulness, maintaining an open and exploratory mindset, creating spaciousness in the coaching session, and engaging your intuition and coaching instincts.
This is not a coaching methodology. The application of these strategies does not constitute end-to-end session structure. They are strategies that can enhance your toolkit and may be incorporated into coaching session, as applicable. Integrating body centered coaching strategies can be especially valuable when clients feel stuck and are "in their head" in a way that keeps them stuck. These processes are designed to help clients tap into their inner knowing/awareness by inviting them to engage in an integrated (thoughts, emotions and body sensations) inquiry related to a challenge or concern. Creating a safe space to tap into the full spectrum of mind/body/spirit deepens and broadens the opportunity for clients to notice what is present in their inner experience, to gain clarity from that awareness and to push past barriers to forward movement.
Learning Outcomes include a basic understanding of:
Embodied coaching presence through experiential exercises and hand-on application.
Somatic intelligence including the roles of exteroceptive shoes, intro section, proprioception
The complementary roles of conceptual self-awareness and embodied self-awareness
The fundamentals of Body – Centered Coaching
The coaching context for each of the 9 Body–Centered Coaching Method™ processes (addressing limiting/disempowering beliefs and/or fears, facilitating forward movement through decision-making, eliciting inner resources, strengths, and values, using metaphor).
The delivery process for each strategy.
The application of each strategy through observation (in-class coaching demonstrations).
The application of each process through hands-on practice.
How to incorporate each strategy into the larger coaching conversation and session structure.
When the use of a body-centered coaching approach is contraindicated.
Program Content:
11 classes/22 in-class hours including: instruction, 9 live coaching demonstrations and debrief, experiential exercises and coaching practice.
3 documented buddy practice coaching sessions.
Self-paced listening to 18 additional recorded demonstration sessions
Missed Classes: Students may miss 2 classes and make them up by listening to the class recording and answering questions.
Price: $850.00
Early bird special: $800.00
Dates & Time: June 23, 2021 – September 8 (Wednesdays) 3-5PM EST
The Manual: The Complete Training Manual by Marlena Fields, will need to be purchased. The manual provides the theory behind body-centered coaching, the step-by-step process for each of the 9 strategies and 18 embedded body-centered coaching demonstrations.
CEUs: Total 25 Core Competencies
22 contact hours and 3 documented practice coaching hours
CEUs:This class is eligible for CEUs with Real Balance Global Wellness Services, Inc, The National Board for Health & Wellness Coaching, ACSM, and category 1 CHES.
Cancellation Policy: Cancellation prior to 10 days before to the start of the training will result in a full refund of your registration fee. After the 10 day window your tuition can be applied to registration in another class (needs to be applied within 2 years)