Wellness Coach Training Institute
Creating Allies for a Healthy World!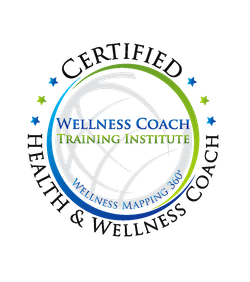 Real Balance Global Wellness Services Inc. has been at the forefront since the inception of the wellness movement.
Our Wellness Coach Training Institute, a distinguished leader in the field of Wellness & Health Coaching, offers a comprehensive methodology that provides a systematic framework for wellness and healthcare professionals, organizations and coaching practices.
We offer a comprehensive coach training path from the basic core competencies through advanced skills leading to designated certifications in Health & Wellness Coaching (CHWC). Serious students can also pursue the professional ICF path leading to the Professional Health & Wellness Coach certification (CPHWC).
We are committed to providing the leading edge in wellness coach training, operational tools, resources, and support for all wellness coaches around the world.
The Wellness Mapping 360
°™
"Health and Wellness" Coaching model developed by Dr. Michael Arloski, author of

Wellness Coaching for Lasting Lifestyle Change

gives health and wellness professionals a framework that provides a systematic way to work with individuals making positive and lasting lifestyle Change.
Improve your ability to empower your clients/patients to make lasting lasting lifestyle change towards health and wellbeing.
Join the movement - Become a Wellness Coach

and an Ally For A Healthy World!

!
---
Free Lunch & Learn Webinar
May 24, 2013 – (Friday) 12pm - 12:30pm EST
Offered to the first 25 people who register This email address is being protected from spambots. You need JavaScript enabled to view it.
Topic:
" The Foundation Session - Launching the Coaching Relationship"
Past Free Webinar Recordings

View Archive in Wellness Resources Here!
For Information or to Register 1-866-568-4702 or Wellness
@realbalance.com
______________________________________________________________________________________________________________________